So today, after my 10 o'clock meeting, I totally like followed my soul (those of you that have seen that old Glastonbury documentary from the 70s will understand). I found myself wandering through the Brunswick Centre, only to find myself in Space NK, curiously searching for the ultimate scent. I found the Marc Jacobs perfume I have been looking for since one particularly fruity experience in Sephora in San-Francisco exactly a year ago. I also discovered today that the reason I haven't been able to find this truly wonderous scent is because the packaging I remembered was that of the same 'Marc Jacobs' perfume but in a limited edition bottle. Bloody hell, I mean how to confuse a girl. Anyway I also chanced-upon (for my other, unperfumed arm) a lovely new perfume by Chloé which smells like the most comforting, homely, freshly-washed linen. Wow. I thought after the recent Androgyny Perfume editorial commission, I would be perfumed out but it appears not. Totally seduced by the bottles too.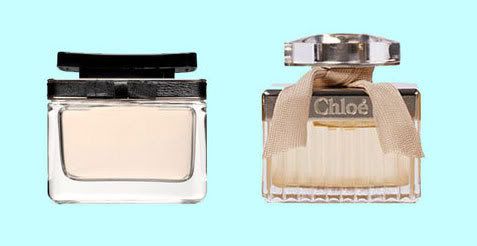 I have to say that I fought against my yearning urges and didn't buy either as I felt compelled to to continue walking. My journey was not over. I walked to Covent Garden and perused a while until I found myself in one of my favourite places in the entire world;
The Monmouth Coffee Company
.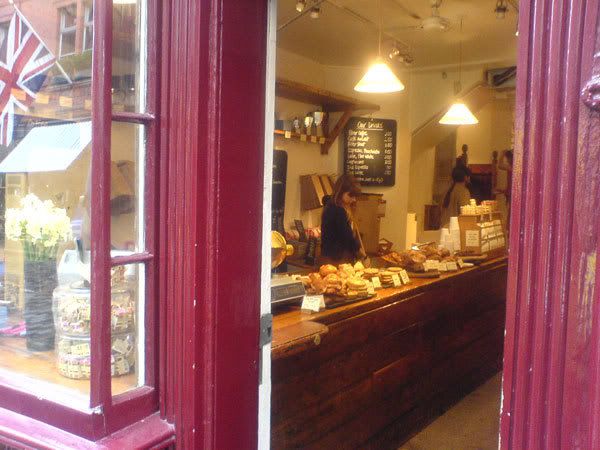 My love affair with this beautiful, beautiful place began four years ago when I was working for Robert Cary-Williams above the fragrant Neal's Yard Dairy, around the corner. In between sewing over-sized Turkish Trousers and lengths of tu-tu, sequinning yards of material and hanging acres or dyed-fabric down the rickety stairwell to dry, I would grab snatches of idle time to sit and enjoy a fine cup of coffee. From moments of nutty mature cheddar and rustic rosemary and raisin bread (Neals Yard) to the quiet, wooden cubby-holes in Monmouth, these moments were precious. Until now my affair has been somewhat disregarded. I think this might be due to to the fact that I overdosed on the stuff, both in my moments out of the studio and in the endless cafetieres of the stuff we consumed in the studio. I now cannot drink caffeinated coffee bacause it sends me completely loopy.
When I walked through the door today, I realised what had been missing from my life; Coffee, freshly ground coffee. Fruity coffee. Sweet coffee. Nutty coffee. Brasilian coffee. Ethiopian coffee...Real, proper, well good coffee. I also realised that my feet had taken me in this direction because freshly-ground coffee is after-all, my favouritest scent in the entire world. I literally can't get enough of it. I would actually snort it if I wasn't so concerned about the effects of the caffeine. Choosing a decaf Sumatran filter coffee (cos it just wasn't about getting freaky), I hid in one of the booths re-engrossed myself in my book and took a little moment out of my day. It was great. I enjoyed every second of it. Bring on a Marc-Jacobs/Chloe perfume collaboration - 'Essence de coffee fraîche'. I would actually bathe myself in the stuff.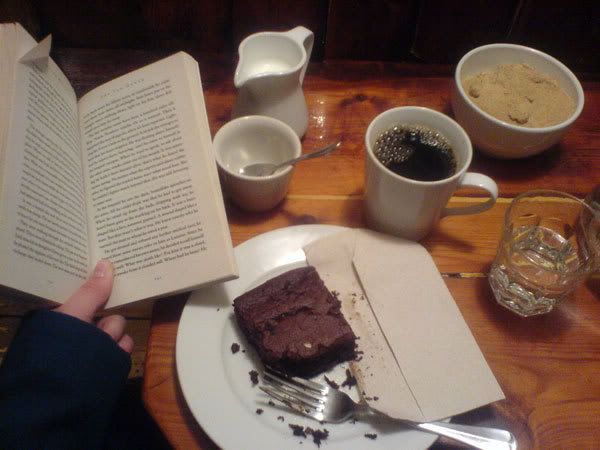 The only think that slightly ruined my non-caffeinated high was the depressing walk through the subway to Tottenham Court Road Station, on my way home. What a grim little place that is. Someone please...PLEASE sort it out?! Give it some love? Tear youself away from budgeting millions for the Olympics to stop those rank little icicles of London scum from dripping on our heads as we walk under the MOST CENTRAL PART OF LONDON! Seriously. It has been years, YEARS. It's not good.