We have been super super busy! Which is a good thing of course.
We have been working on a project for Nike and Nick Knight. That is being run by YCN. We get to go and design trainers at the end of may and do some live drawing in Nike town. I have been sourcing for inspiration down Lewisham TK MAX...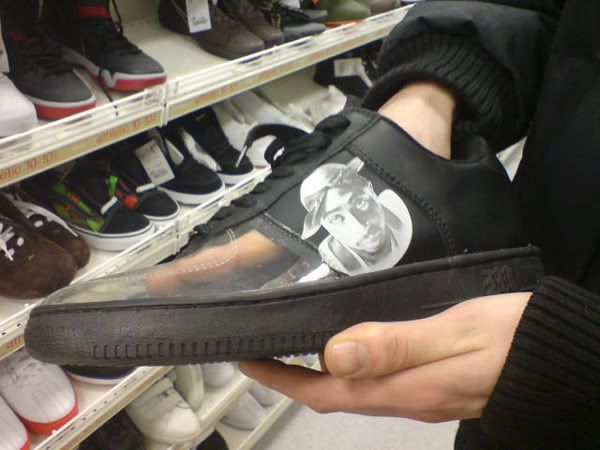 We spent the last couple of week juggling mannequin legs, balls, pots of paint, girl bands, giant scenery, lots of polystyrene and trying to get hours kip a night to keep us sane! On top of that last weekend Lauren and I did art department for a music video and met some wicked people while we were working on it. A lovely Brighton based artist called Pinky.Check out his site The video involved drawing on girls and making a bad boy gas mask. Set us a challenge and we will deliver! This week we are waiting on confirmation of a very big job that will take us working through until june! Very excited! Bring on the work, we will earn our sleep.