When I was in Beyond Retro the other day, I looked up and saw a Ra-Ra ceiling:




It reminded me of the Fashion District in L.A: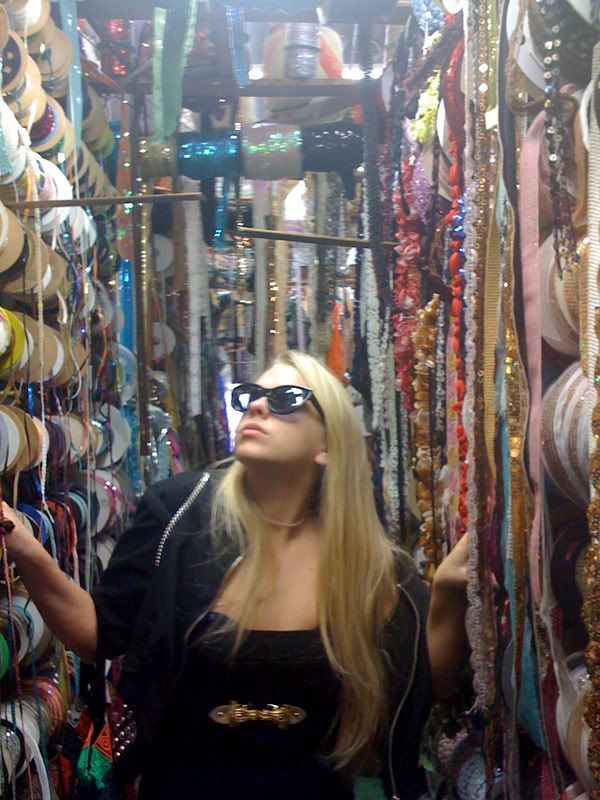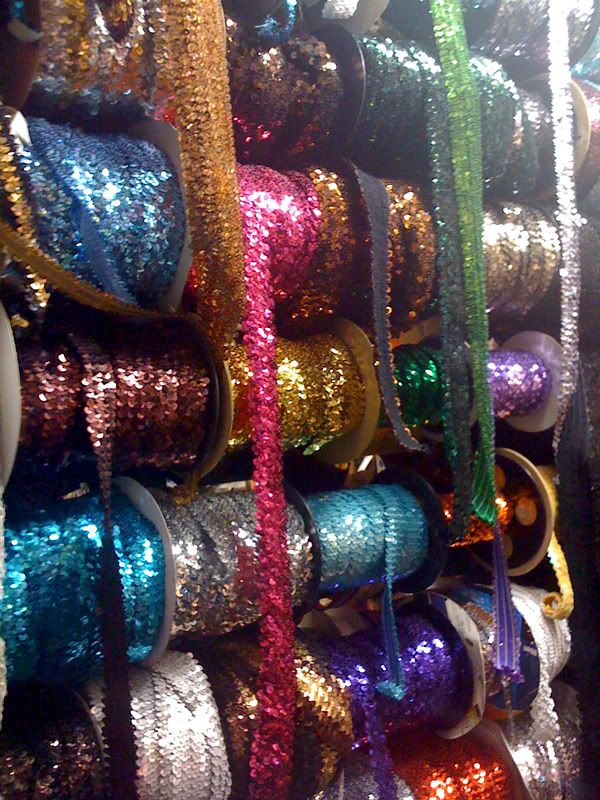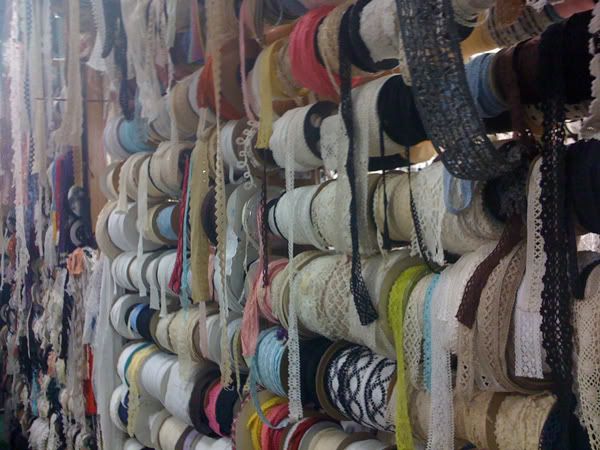 I was so bowled over by the fullnness and juiciness of those shops that I didn't quite know what to do with myself. Being so overwhelmed, I hardly bought a thing. Now I am KICKING myself. I have so many ideas, projects I am delving into where the fruits of Downtown L.A would yield so much pleasure and inspiration for me. A couple of months out of England, not surrounded by the clutter of my possessions and I didn't know what to do with myself when faced with so much choice. We wandered away from the Fashion District, our aim to mooch about in some of the (so-called) upcoming galleries of the area (extremely disappointing) but instead found ourselves in a similarly cluttered but much more peaceful shop Califrnia Milinery which was a little hidden Aladdin's Cave of gems from past and present; a shrine to the art of hat-making. It was a little remnant of bygone eras, so beautiful and unspoilt and I was in love with all the fixtures and fittings as well as the feathers and ribbons, bows and brocade. The fullness but softness of the muted vintage colours blew me away: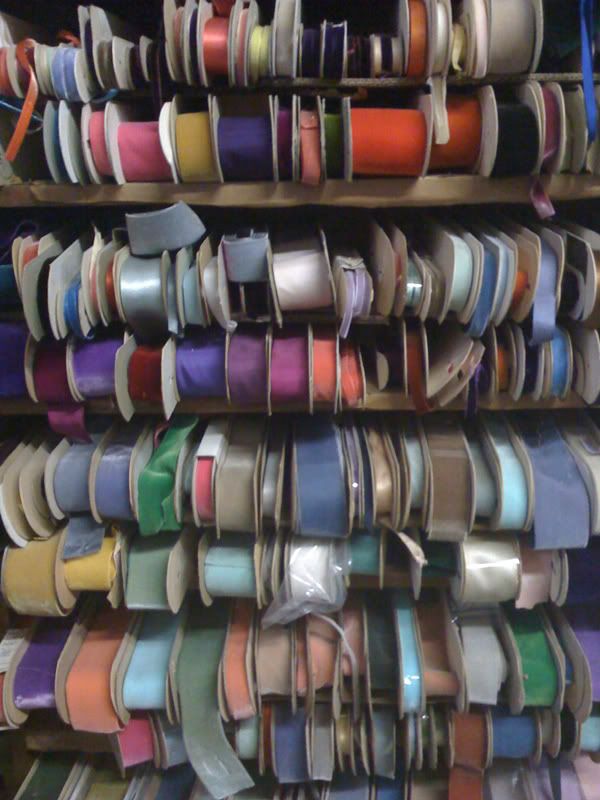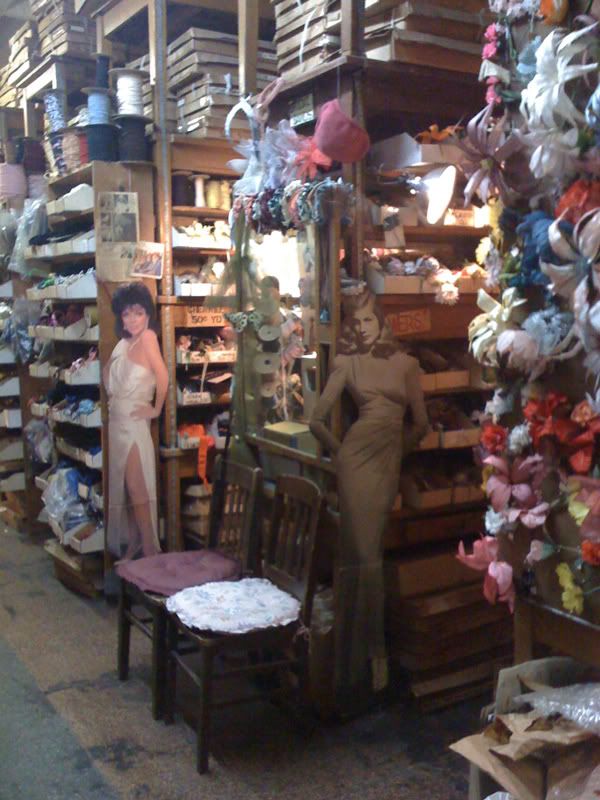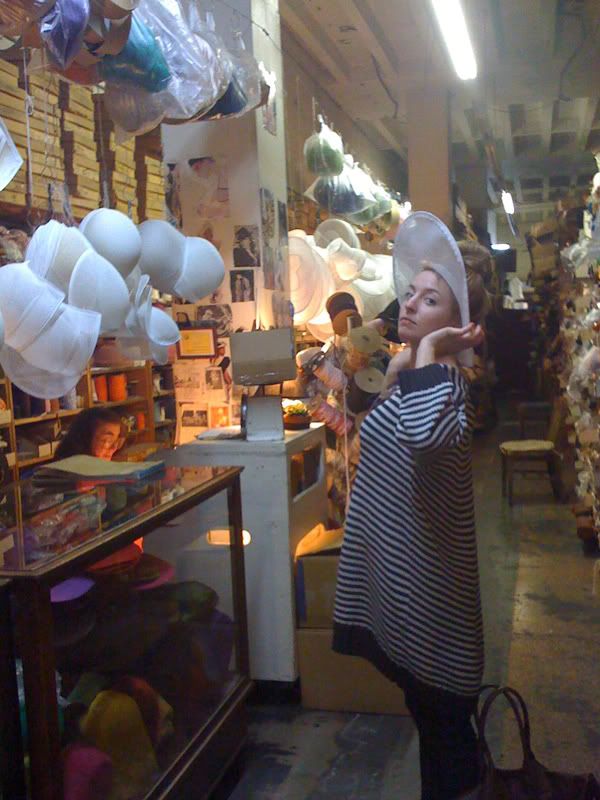 After the Fashion District we stumbled upon the Mexican party shop strip which looked like this: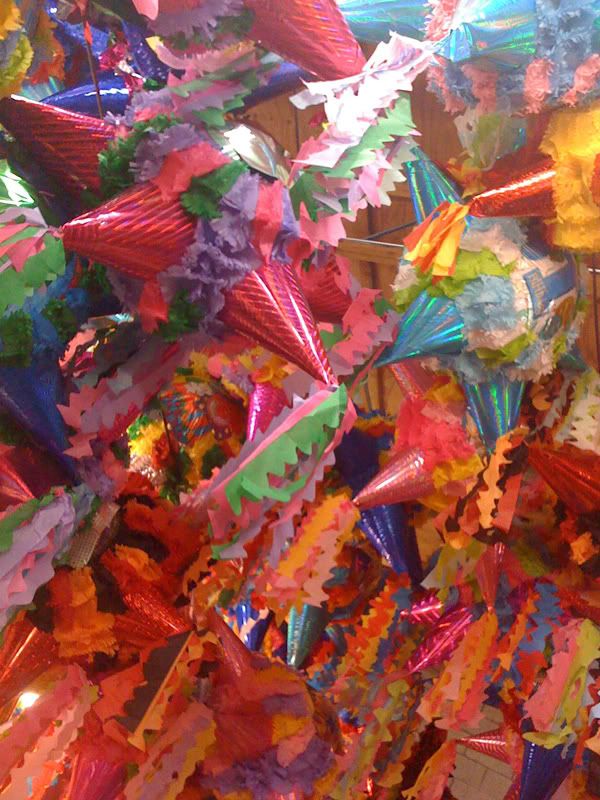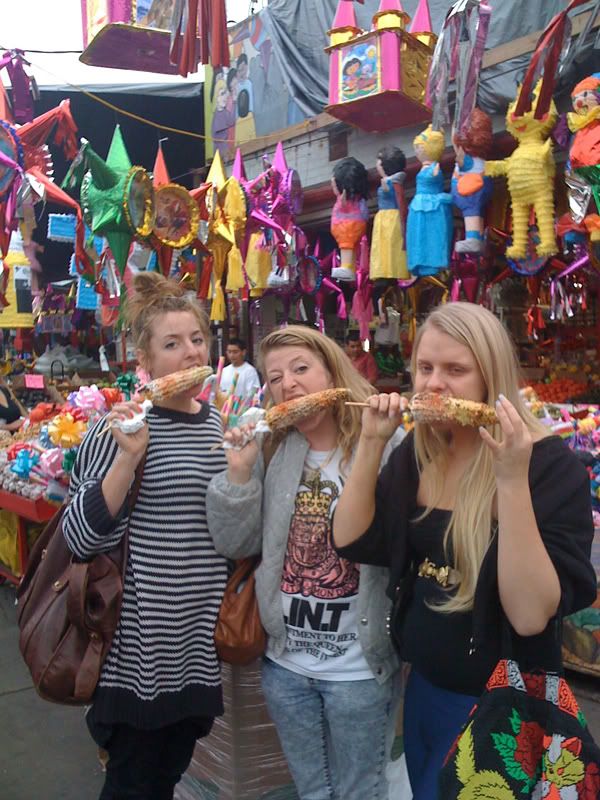 Colour and music and people and yummy Mexican corn in abundance, I had been thrown into the deep end that day and I was beginning to reacclimatise to a life of excess but I was tired. Really tired. Then Jasper took us to this party in the Warehouse district in Downtown L.A where the underage kids were dressed like this (Photographs by
Jess Bonham
):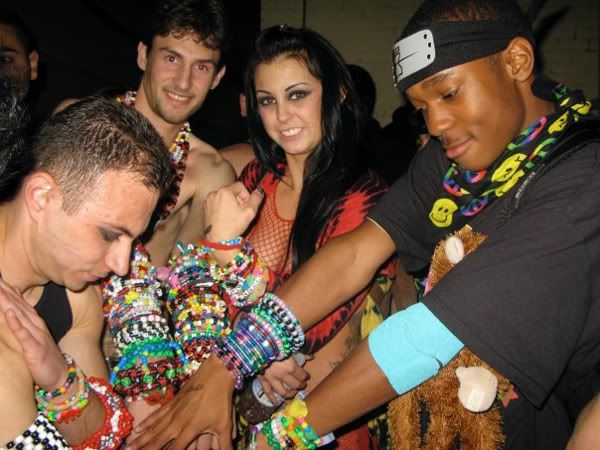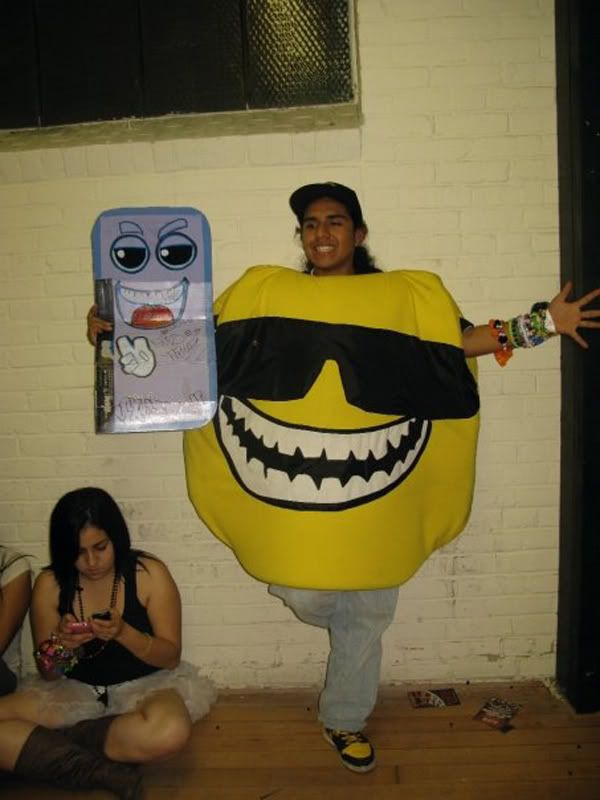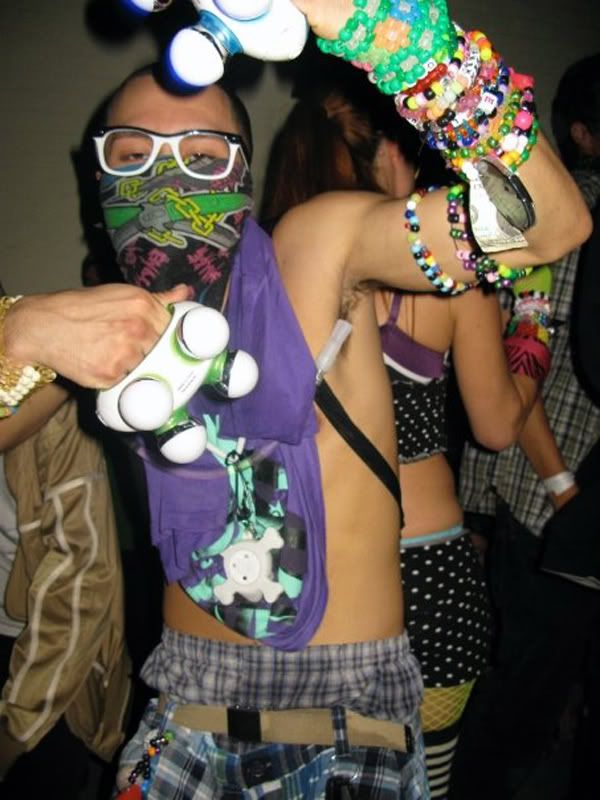 It was like some early nineties/ Japanese Harajuku inspired subculture that we had never seen before. They were fresh to the underage... I mean underground rave scene in L.A. I needed that last peaceful few days back in Hawaii just to get my head around the whole thing:
and don't even get me get started on Vegas...