I managed to have a little break this week! I did fun things, nails, got given presents, gave presents also, saw the girls, ate food.....
Well actually I ate at the Ritz with my Mum, Gran and Aunty and made meringues with Lauren, Leah and Tara. Girl time!


Leah gave me these hot tranfers and I gave Ruairi a ghetto blaster that plays records vertically!!!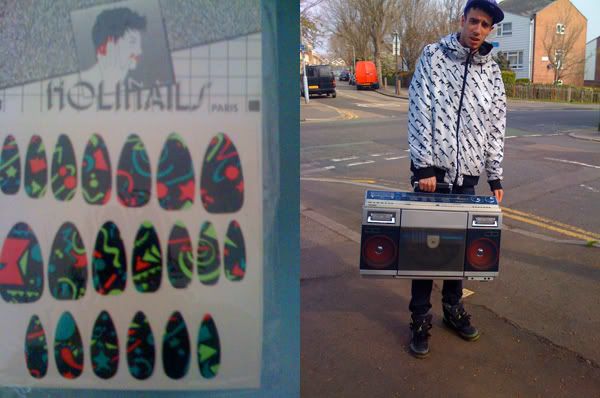 And finally I got my my nails did! From this to this..... I finally have found a safe nail technician who is up for fun designs and they even make you a cup of tea while you have them done and triangle diamante!!! Brilliant.