Summer is very much coming to an end despite the sunny few days we have had over the last couple of weekends. Researching a window display I am about to embark on, I wondered whether an upturned, melting ice-cream was a bit of a morbid way to describe the transition from hot to cold. I decided I could put a bit of humour into it and make the ice-creams into characters with wooly hats, a bit like Mr Potato Head or something. However, the thought of a lonely melting ice-cream that some poor kid has dropped and the rivers of creamy liquid filling the cracks in the pavement, always makes me feel a bit depressed. I decided to go with the idea anyway and see how where it took me. Looking for a good shape to build a prop, I consulted Google Images. My-oh-my was I in for a surprise. Melted ice-cream doesn't have to be sad, it can be glossy and sexy and super-alluring and it would seem that other artists, designers and makers would agree with me. I have always been a huge fan of ice-cream and ice-cream imagery but up until now, mainly when the ice-creams were the right way up...

(They are all easy to find if you search for 'melted ice cream' in Google images apart from the second and fourth one which were under 'dropped ice cream')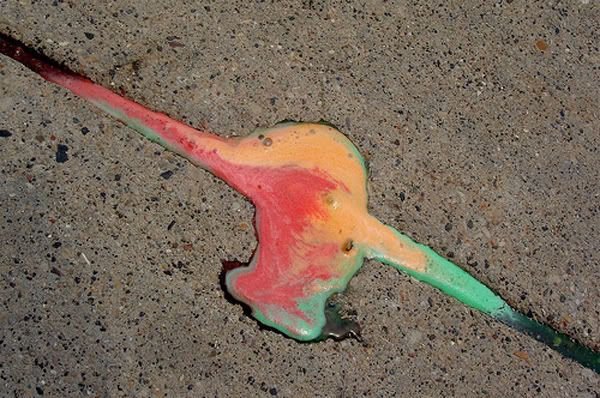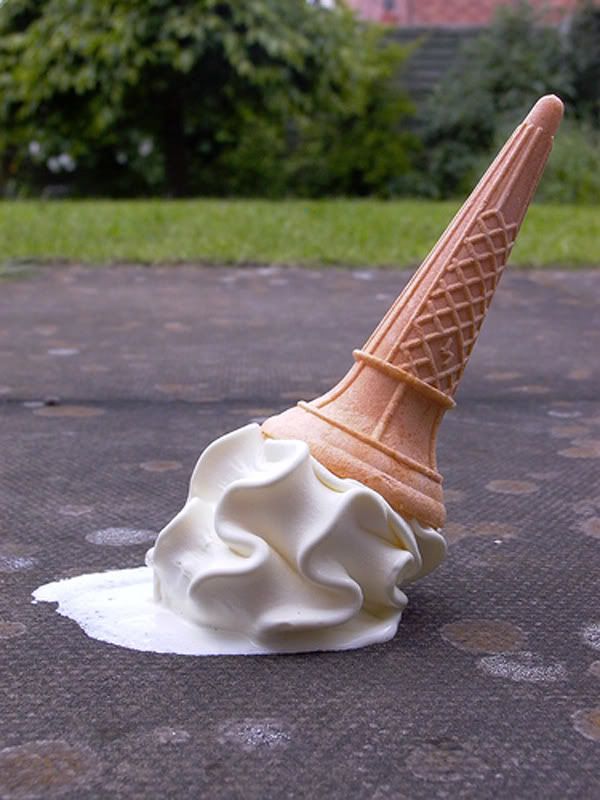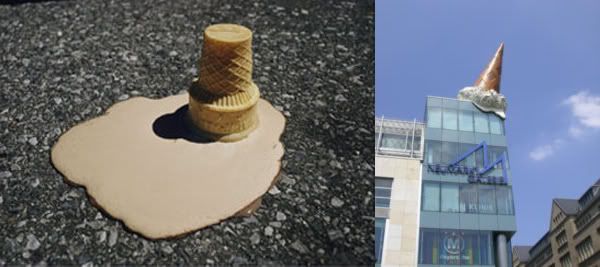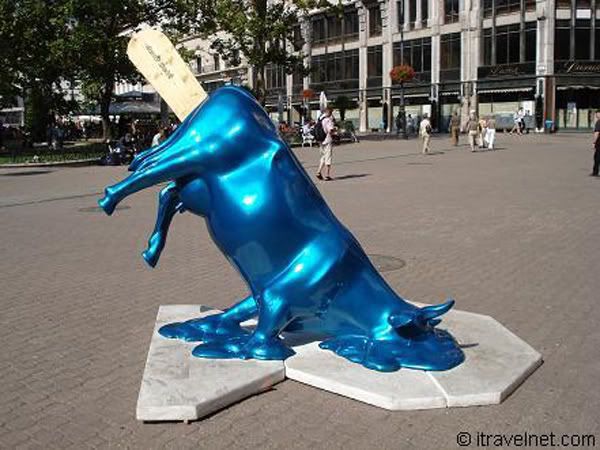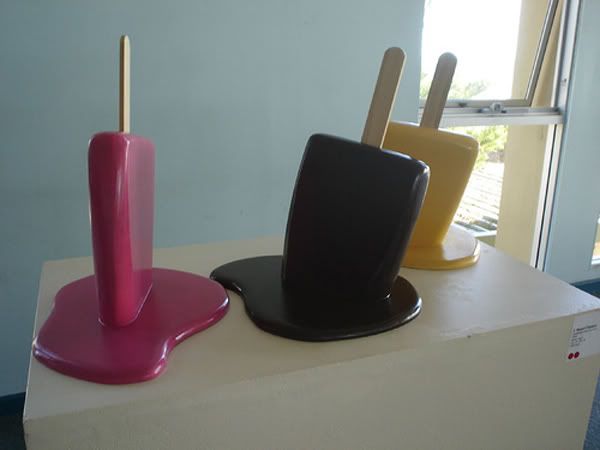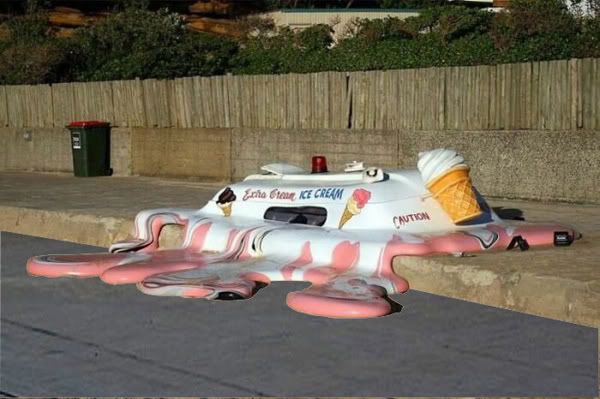 And yep... I know this one isn't really melted but I just had to include it as it is f*****g cool! And for anyone that follows this blog at all, my second ice-cream throne!