The last few weeks have been intense. I have felt like the bus out of the film 'Speed' except I am not quite sure what would happen if I now went below 50 kmph. I think it might be the opposite of an explosion. I identify more with the pace than the outcome...Blah blah blah anyway. Anna and I finished the final shoot for Plastique Magazine and decided to celebrate the end of our hard work in the good old Oxford in Kentish town. One phonecall changed all of that. I went from this: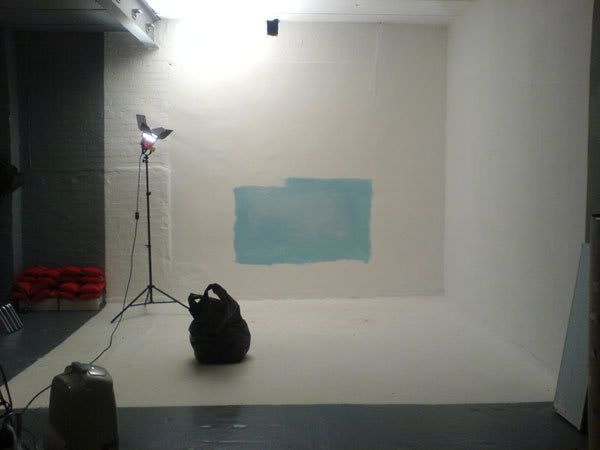 to this:




More work and no sleep for the wicked. I am now assisting Jennie and Lisa of Webster and Stokes on a fantastic shoot for Muse Magazine. They are art directing it and sent me off today, skip-raiding and sourcing all sorts of weird and wonderful props. Right up my street. The photographers are Nick Thornton Jones and Warren Du Preez who have a very experimental and futuristic style to their photography. I am very curious to see how all the collected bits and bobs will be used... Exciting. From today, for the next month, I will also be working with Lucy (Lampshade) Butler on the window display for Matches in Notting Hill which will coincide with London Fashion Week. The state of my hands each night makes me go to sleep with a smile on my face. Hurrah. I have always believed that no job would ever entirely satisfy me unless my hands got dirty each day.




Other news is that one rascal named William Edmunds of the Leeds-based Nous-Vous Collective tried to be sneaky about accurately depicting my 'Sunday Face' on his private blog but I got clever and found it.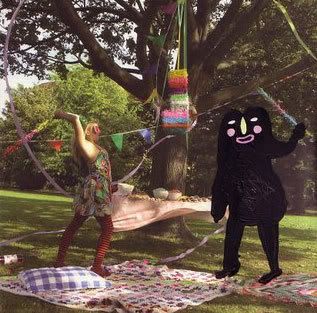 I tell you, nothing is sacred online now, no mater how private you try to be and anyway what he didn't realise is that I can be in several places at once... If you watch his Special Effects video REALLY closely, you will see that I pop up for 1/25 of a second and then again, blowing up a carrier bag later on wearing different clothes. That very same day I was also in Leeds at Sub-Dub...
Last but by certainly not least, Anna and I are working with Alex who founded
Fever Zine
to produce a beautiful book with
YCN
charting the process of the Piñata 'Call for entries' promotion/competition. Well done to
Kate Moross
and
Tom Merrell
for their fantastic winning entry. It was colourful, funny and beautifully filmed in an AMAZING location. A lot of time and effort obviously went into it.
br>


This isn't to say that there weren't some other really amazing entries but we thought that giving a joint first prize was a bit of a cop-out. Especially after wallet washing Christmas has just been and gone. A big thank you to everyone who took part. You can see all the entries
here
.