Last week, Jess Bonham came over to do a photo story, documenting me and my room before I move out and disperse my belongings throughout my house. It was the perfect opportunity to properly sort my room out. I threw heaps on stuff away but also found many little things I had misplaced and now it is an absolute pleasure spending time in my room. Even clutter can find its own little place somewhere:




I also bought this month's Elle Decoration and was pleased to read the editor's thoughts on collections. The subject of Michelle Ogundehin's May letter was Obsessions and she writes about how "...a golden age of collecting is apparently upon us as 'baby boomers' rediscover childhood hobbies." She then goes on to state that "Individual obsessions are vital: they are the backbone of greeat design, good for business and essential for living well at home. After all they express our personal points of view and remind us what's really important to us as people."

I remember when we were first told to start keeping archives when I was in the first year at Uni in Brighton and I suddenly found a validity for numerous archives I had already compiled over the years; sketchbooks, folders and files full of postcards, magazine adverts, random images, packaging etc. I still collect stuff today, although I am more careful about only holding onto things that I love and making sure they are filed somewhere that I will be able to find them and refer to them in the future. They are such a valuable resource and get more and more refined the more I collect. It is 3D objects I am having trouble with such as these funny little objects I found in a thrift store in Kona:




I don't want to open them beacuse the packaging is integral to their inspiration but I don't want to put them in a box and forget about them. Maybe a three dimensional box frame, to display on my wall, will be the beginning of a new archive.

Other than this, Anna and I did a window display to celebrate the opening of the YCN library/gallery space in their new HQ at 72 Rivington Street, in Shoreditch. We had to collect an awful lot of different coloured books but we did it and no cheating took place!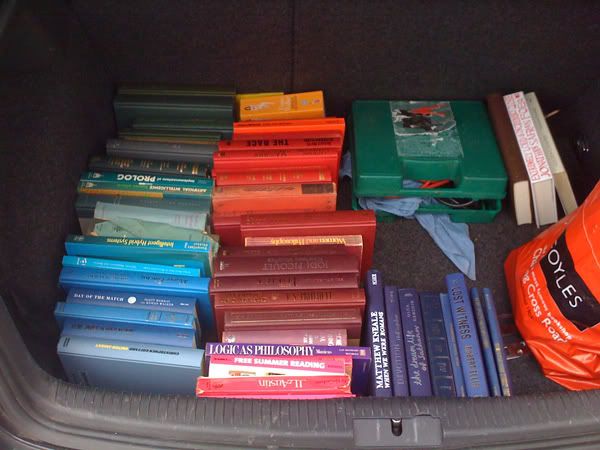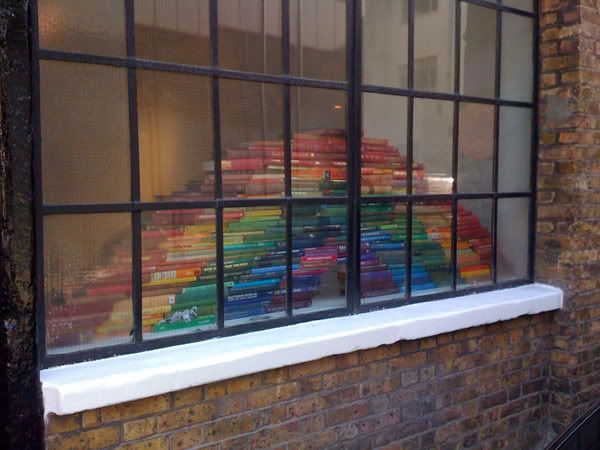 Oh and since we're on the subject of collections, here is a market stall on Shoreditch High Street full of things that I will not be adding to my collection. Seriously mate, who is your supplier?!