Our mission: To take Tom shopping and give him a good, smart look. What a day to choose... I do not envy anyone working in central London in the heat. As well as finding him some dapper garments, I also managed to find myself some stuff including a shirt that is a good compromise for the blue/flowers western shirt I was after. It reminds me of mini-milks with reindeer antlers.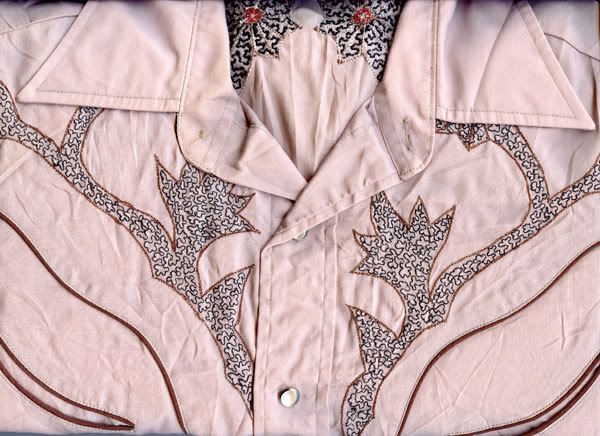 I also noticed this signage on Argyll Street that I have somehow managed to miss in the past. Good-ol' Coney Island style sign-writing. I need to go back to New York. My friend Leo was telling me he went to one of the sideshows when he was out there recently. We always managed to miss them and I know we were missing out big time, damn-it. Soon soon.




Now I am home and sorting images and ideas for a couple of up and coming projects. I fished these books out for inspiration:




My re-discovered love for Hairy Diamond's 'Givin up' has finally got Dizzee Rascal's 'Dance For Me' out of my head thankfully. Also I just checked out Bryony's video for Rod Thomas' 'Same Old Lines'. It cracked me up...Watch for yourself, she certainly had sock puppets coming out of her ears at the time of making:



If only he had a live sock monkey performance at Green Man Festival next weekend. I am off on Friday for just under a couple of weeks to be part of the management of the festival and listen to some more lovely music. Particularly looking forward to seeing Caribou (whose album artwork is pretty pretty pretty too) and sitting under one of the beautiful, solid oak trees in the fresh night air with a big cup of cocoa and a massive wooly jumper.